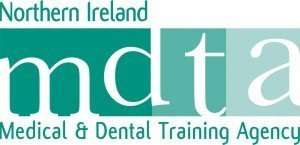 The NIMDTA GP Appraisal team hope that all of our GP colleagues are well and are coping with the stresses and demands of working in the current situation.
You will be aware that GP appraisal is suspended as part of the changes to the GMC requirements during the Covid19 pandemic; revalidations due to take place before the end of September 2020 have been deferred by one year and any cancelled appraisals are being deemed "approved missed"- ie do not need to be rescheduled.
We wanted to write to you to let you know that the GP Appraisal team remains committed to supporting our GP colleagues to be able to reengage with the appraisal and revalidation process as easily as possible when the conditions to do so occur.
As we neither know when the regulations are likely to return to normal nor how much notice will be given, we thought it would be useful to remind our GP colleagues that the vast amount of learning and reflection that you are undertaking at the minute should provide plenty of evidence for your next appraisal.
Whilst some colleagues may wish to complete the work they had planned in their last Personal Development Plan, others can be reassured that these plans were always meant to be flexible and able to be changed as new priorities occur- most of us have PDPs written before Covid19 had ever been heard of and had no idea of the huge changes to our practice
that we would have to manage when we last had an appraisal or how we have all had to develop knowledge of a new and deadly disease.
As such, we realise that most if not all GPs will be engaging in significantly more educational and quality improvement activity than the GMC requirement but that we may be so busy that we are not recognising this. You may wish to make a brief note of some (or all!) of your continuing professional development now so that you can go back and reflect when appraisal is reintroduced.
All of the following are entirely valid items to include in your learning logs/ portfolios:
Engagement with colleagues in planning for the workings of Covid Centres
Reading the daily Covid update emails and the documents linked to them
Accessing the GPNI website and BMA updates
Use of the RCGP resource hub to inform yourself about Covid 19, working remotely, managing chronic conditions etc
Reading of guidelines from Rheumatology, Dermatology etc about who should be shielded and how to adapt DMARD monitoring
Attendance at webinars
Induction to Covid Centre working, refreshing knowledge of use of NEWS2 score to recognise the sick patient, updating knowledge of PPE donning and doffing.
Updating on Palliative Care
Drawing up protocols within your own practice eg use of Video consultation, maintaining social distancing in the workplace
Learning how to access your desktop remotely
Etc etc etc!!!
These are some examples and there are many others. It feels like we are achieving 50 hours per week of CPD rather than the required 50 hours per annum!
Given the current challenges it is particularly important that GPs are able to access support when needed. In addition to the organisations providing support listed on the NIMDTA and other websites, the confidential GP mentoring program also remains operational.
The Northern Ireland GP Mentoring Program is a free, confidential service, currently available via remote access and can be accessed by emailing: gpmentoring.nimdta@hscni.net 
Further details are available on the mentoring section of the NIMDTA website.
We will be in touch again when we have more information about the likely timeframe for re-introduction of appraisal. Please contact us if you have any concerns.
Best wishes
GP Appraisal Team
NIMDTA